HAND-EMBROIDERED VTG
DECORATE THE WURLD WITH WILDFLOWERS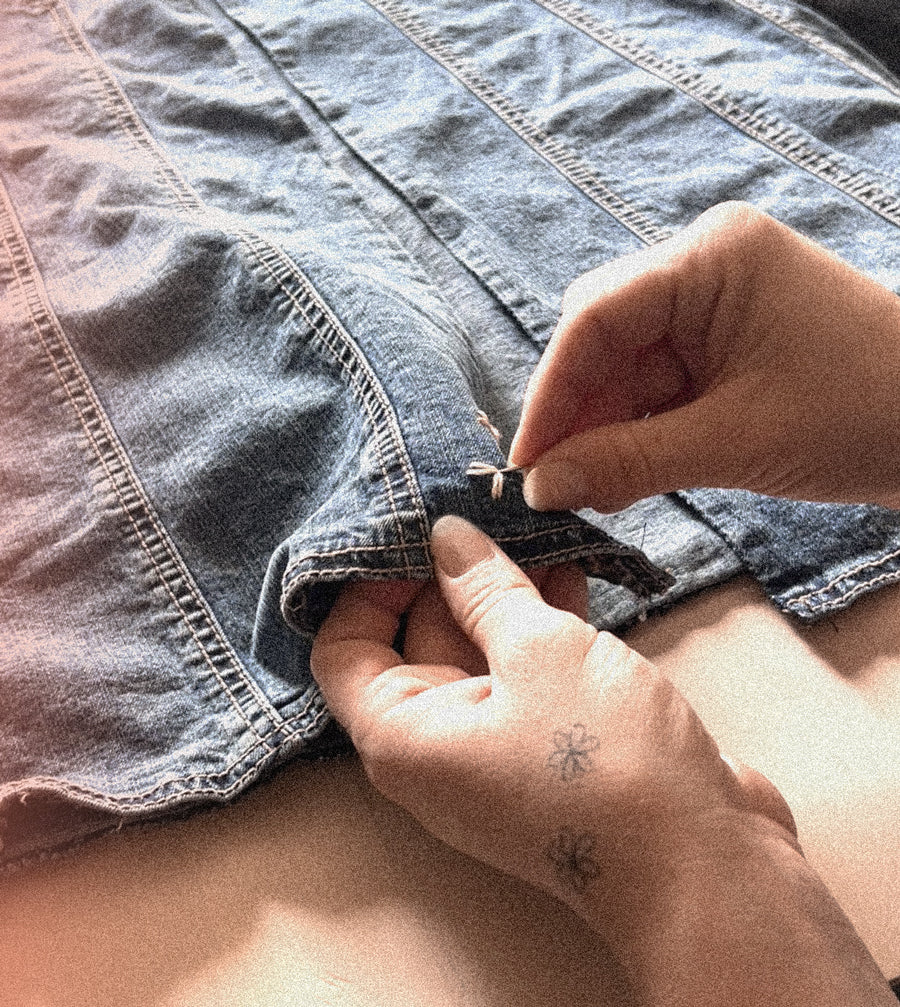 UPCYCLED BY HAND IN PHX
OUR VINTAGE COLLECTION OF UPCYCLED FLORAL GOODS IS LOCALLY-SOURCED + VISIBLY MENDED BY PHOENIX-BASED TEXTILE ARTIST, EMILY EGAN.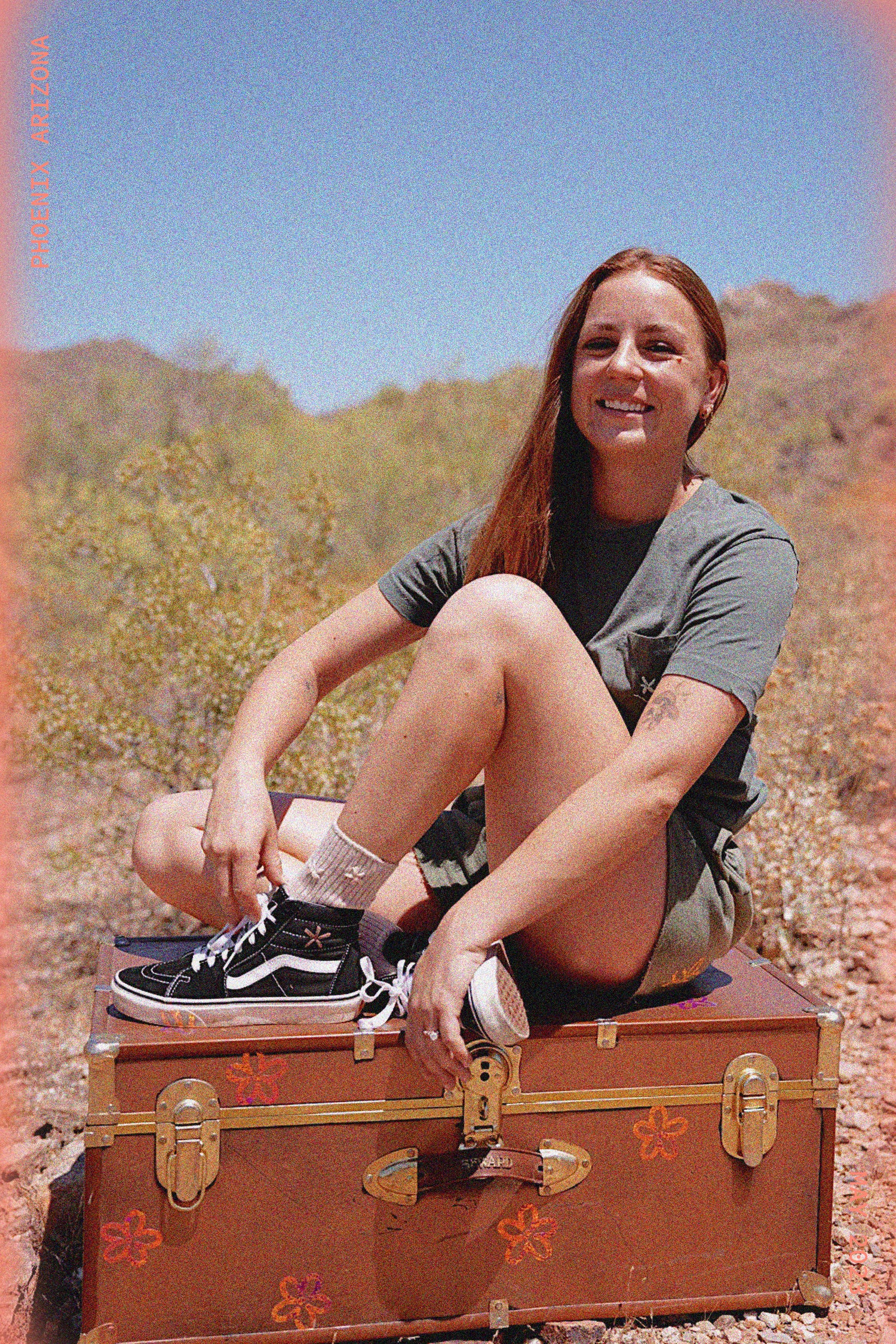 ABOUT THE ARTIST
EMILY EGAN IS AN INTUITIVE ARTIST BASED IN PHOENIX, ARIZONA. WITH OVER 15 YEARS OF EXPERIENCE UPCYCLING GARMENTS AND WORKING AS A DESIGNER IN THE FASHION INDUSTRY, EMILY SHARES HAND-EMBROIDERED VINTAGE AND TOP QUALITY THRIFTED PIECES TO DECORATE THE WURLD WITH WILDFLOWERS (:
EVERYTHING STARTED WITH A HOLE IN A T-SHIRT.
WHILE THRIFTING FOR VINTAGE TEES, EMILY NOTICED THERE WERE SOO MANY GREAT ITEMS THAT WERE BEING LEFT BEHIND BY SHOPPERS BECAUSE OF A SMALL IMPERFECTION LIKE A STAIN OR A HOLE.
BELIEVING THAT IT'S BETTER TO MEND THE THINGS THAT ALREADY EXIST RATHER THAN CREATING MORE HARMFUL WASTE, WILDFLOWER WURLD WAS BORN.
DECORATE THE WURLD WITH WILDFLOWERS.
INSPIRED BY WILDFLOWERS, EACH PIECE IS HAND-EMBROIDERED INTUITIVELY AND FREELY, NEVER USING A PATTERN OR GUIDE.
EACH WILDFLOWER THAT WE EMBROIDER BY HAND IS A HOPE FOR A MORE CONNECTED, SUSTAINABLE AND WILD WURLD.
🌸
THANK YOU FOR BEING HERE (: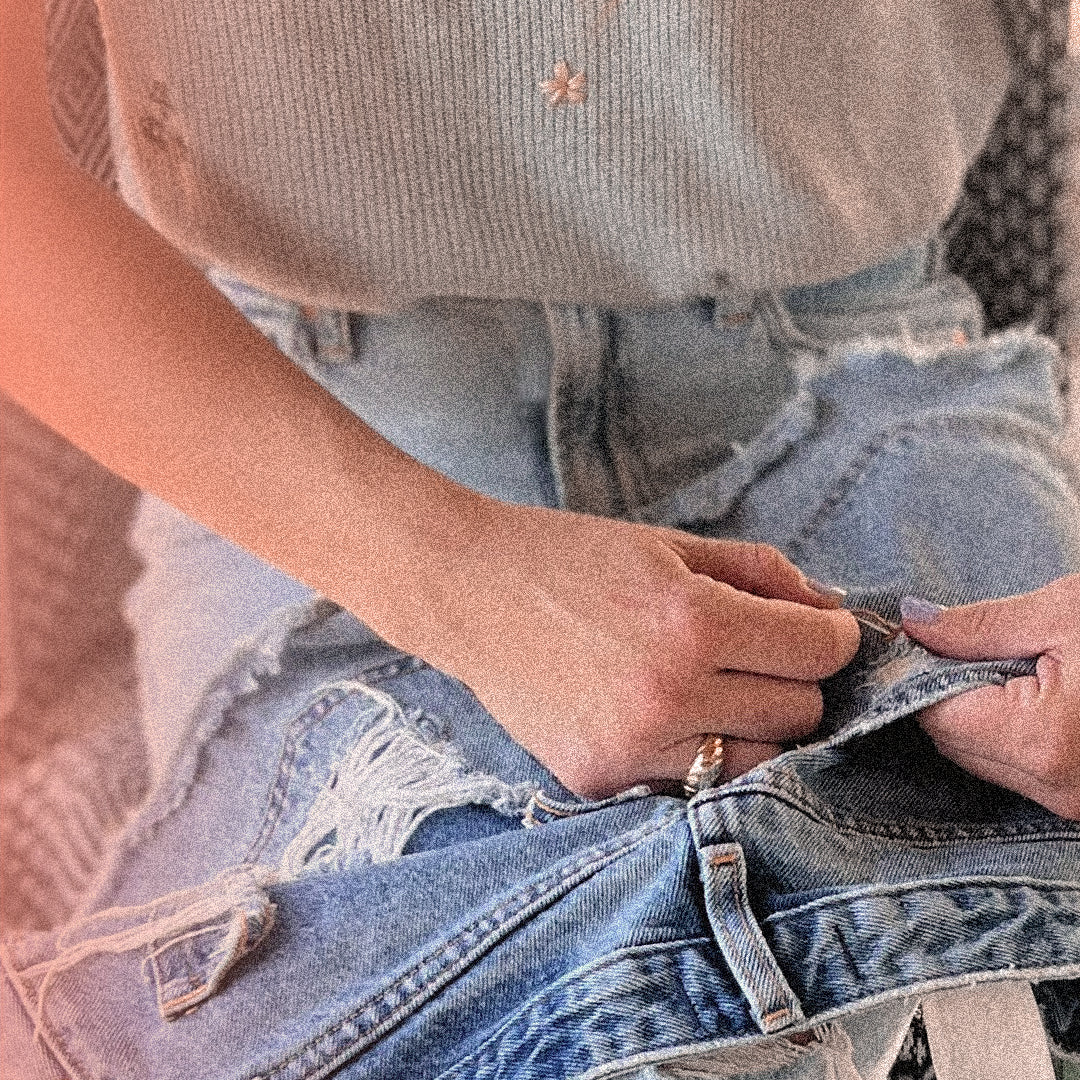 CUSTOM EMBROIDERY
HAVE A PIECE OF CLOTHING THAT COULD USE SOME WILDFLOWERS? WE'D LOVE TO REPAIR YOUR DAMAGED CLOTHES OR DECORATE A NEW ITEM WITH CUSTOM HAND-EMBROIDERY (:
REQUEST A QUICK QUOTE VIA EMAIL: EMILY@WILDFLOWERWURLD.COM
PLEASE INCLUDE ITEM DESCRIPTION, EMBROIDERY REQUEST AND BUDGET IN YOUR MESSAGE.
START REQUEST